Message from the President
UACJ Marketing & Processing Inc. is a major affiliate of the UACJ Group, one of the world's leading comprehensive aluminum manufacturers.
"Marketing" refers to accurately grasping the needs of our customers and the changing needs of society, and continuously promoting their realization. "Processing" refers to providing the value we create through our commitment to monozukuri, or the craftsmanship of our products.
Our company name itself represents our total solution to our customers, including sales, manufacturing, and JIT, just-in-time, delivery capabilities.
We have a long and successful experience in the field of automotive and automotive heat exchangers.
With the globalization of automobile production and the accelerating trend toward lighter vehicle bodies, however, the technology and structure of the automotive industry is undergoing a period of change in areas such as automated driving and electrification.
By utilizing our bases in Japan and North America, each and every one of us will work to meet the expectations of our customers by responding to their requests with sincerity in close proximity to them and with a challenging spirit to create value for them.
With gratitude for your continued business and patronage, we look forward to your further guidance and support in the years ahead.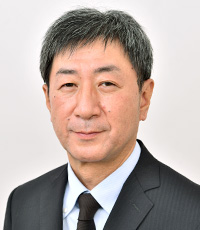 Our Mission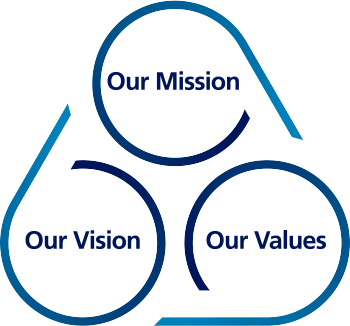 Our Mission
Contribute to society by using raw materials to manufacture products that enhance prosperity and sustainability.
Our Vision
Aluminum is our passion. It inspires our work in building a better world and a healthier environment.
Our Values
Respect and understand your associates.
Embrace honesty and foresight.
Be curious and challenging.
Corporate Profile
Established
May 1, 2009
Capital
301 million yen
Representative
Kazuharu Kitagawa
Fiscal year end
March
Number of employees
125 (As of April, 2023)
Principal business
Sales of non-ferrous metals and slitting and other processing and sales of non-ferrous metal products
Major customers
DENSO Corporation
(and its group companies' domestic and international sites)
DENSO Air Systems
(and its group companies' overseas sites)
DENSO Aircool Corporation
Sumisho Metalex Corporation
Toyota Tsusho Corporation
Major suppliers
UACJ Corporation
UACJ Extrusion Corporation
NJT Copper Tube Corporation
UACJ(Thailand)Co.,Ltd.
Shareholders
UACJ Corporation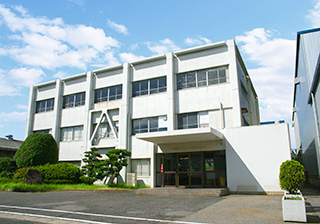 Quality and Environmental Initiatives
We maintain a quality and environmental management system based on ISO 14001 and ISO 9001 standards. After planning carefully, we systematically promote proposal-type sales. In addition to increasing customers' satisfaction and trust in our company, holding ourselves to exacting standards allows us to provide high-quality and environmentally-friendly products and services.
Accredited organization
The United Kingdom Accreditation Service (UKAS)
Registered testing organization
SGS Japan Inc.
Certification range
1. Slitting processing of nonferrous metals
2. Sales of nonferrous metals
Certified registration number
1. [Environment] ISO14001 (acquired in FY2015)
2. [Quality] ISO9001 (acquired in FY2015)

Acquired office
Headquarters
Quality Policy
1. Our Quality Policy
We keep in mind the importance of the spirit and skill of craftsmanship. We strive to increase customers' satisfaction by actively incorporating the latest technologies and techniques. Our quality management system (QMS) continuously pushes us to improve performance and respond to changing quality requirements.
2. UACJ Group's Basic Policies on Quality
Environmental Policy
1. Our Environmental Policy
We maintain an environmental management system, and actively work on environmental improvements and contribute to society through our business activities under our corporate slogan of "Let's protect limited resources." Our business focuses on the slit processing of aluminum as molding processing for automobile parts.
(1) We comply with legal requirements related to the environment and other requirements considered reasonable.
(2) We continue making improvements in environmental protection by assessing the environmental impacts of our business activities, by deciding and implementing environmental targets and goals in a range technically and economically available, and by reviewing them as necessary.
(3) We work on environmental impact reduction through business improvements and promote the prevention of environmental pollution based on our 5S activities.
(4) We conduct internal environmental audits periodically to review the appropriateness and effectiveness of our environmental management system and make improvements as necessary.
(5) While keeping all our employees informed of our environmental policy, we conduct environmental education and public relations activities and strive to improve people's awareness of environmental protection.
2. UACJ Group's Basic Environmental Policies
See UACJ's web page (Environmental Management)

Access
Headquarters
89-8, Hoden, Nodera-cho, Anjo-city, Aichi Prefecture, 444-1165
Phone: +81-566-99-3705 Fax.: +81-566-99-4698
Access: 8 minutes walk from Minami-Sakurai Station on the Meitetsu Nishio Line
Nagoya Sales Office
Kanayama Place, Kanayama 1-13-13, Naka-ku, Nagoya-city, Aichi Prefecture, 460-0022
Phone: +81-52-324-4714 Fax: +81-52-324-4730
Nagano Sales Office
138-4 Toyoshina Takibe, Azumino-city, Nagano Prefecture, 399-8204
Phone: +81-263-73-7810 Fax.: +81-263-73-7811
Access: 15 minutes by car from Matsumoto Station on the JR Chuo Line or 10 minutes walk from Azusabashi Station on the JR Oito Line